Once upon a time there was a college professor named John Norman.  He wrote a large batch of paperback novels about a fantasy planet named Gor, whose primary trait was the literal sexual slavery of women and their ultimate fulfillment therein.  (The men seemed happy with it too.)  This  inspired first a real-life subculture, then a movie.  Two movies, in fact, but we haven't gotten to the second one, yet.
Who left theaters more unsatisfied, the fans of Norman's books, or those who had never heard of them and just wanted to see another sword and sorcery movie?  The debate rages to this day…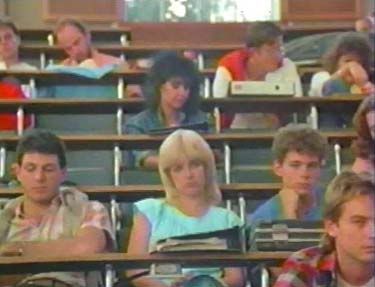 Abandon all hope of entertainment, ye who choose to travel to the planet of Gor.