KISS MEETS THE PHANTOM OF THE PARK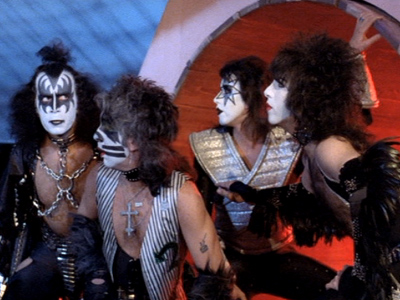 Review Snippet:
The best way to describe "KISS Meets the Phantom of the Park" is to say that it is a "Scooby-Doo" episode, but starring KISS instead of a bunch of meddling kids and a talking dog. Yes, that really is KISS, and they really are investigating a mystery in an amusement park. No, they don't have a talking dog; though I suppose that quite a few reasonable arguments could be made that Peter Criss or Gene Simmons is standing in for Scooby.
Something to watch for:
Gene Simmons is unable to turn his head without sticking out his tongue.